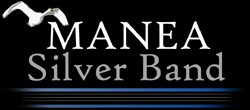 History

Manea Silver Band was founded in 1882. The 'silver' in its name is a bit of Victorian snobbery, designed to show that the band was successful and could therefore afford shiny silver instruments rather than the cheaper brass ones.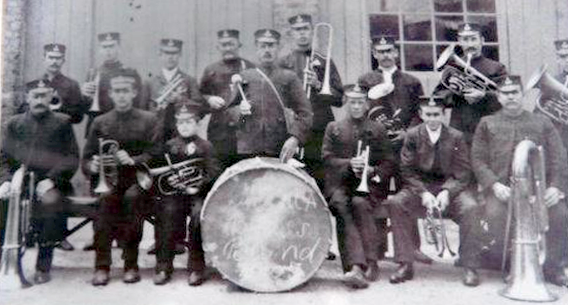 For 50 years the band was recognised as one of the finest in the Fenland region, and in the first quarter of the twentieth century many prizes were won at local contests. Following the First World War the band was briefly known as Manea British Legion Band, and several items in our possession still carry this moniker.

The highest honour gained by the band was in 1924 when the band won first prize in its section at the Crystal Palace Brass Band contest. News of the band's success in London was allegedly sent home by carrier pigeon. We still have the original score of the piece of music performed on that occasion.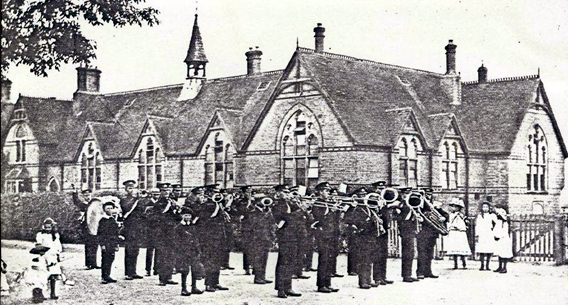 The band continued to be successful until the 1960s, when falling membership and a lack of enthusiastic leadership lead to its cessation. Sadly, at that time many of the instruments were loaned to other bands in the area and no record was kept of their distribution. Much of the music, which was stored under the stage at the school, was eaten by mice and had to be destroyed.

In 1982, with the arrival of David Wilson as headmaster at the local school, it was decided to attempt to reform the band. A few of the old instruments were retrieved; some players had their own instruments or were using school ones, and with a nucleus of about 12 youngsters and a couple of adults the band restarted with several players from the original band rejoining.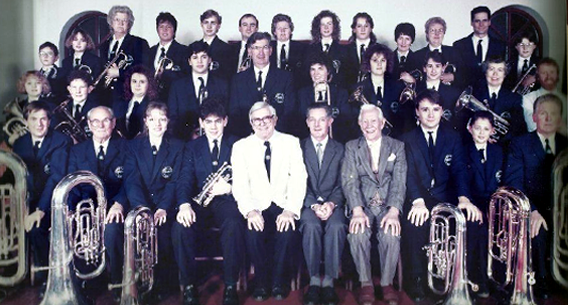 In 1991 the band ventured abroad for the first time and established twinning links with a band in Germany. The Germans reciprocated the visit in 1993 and Manea Band have made other visits since. After the retirement of Mr Wilson in 1999 we were very fortunate to obtain the services of Mr Peter Cain who came to us after a distinguished career with the Green Jackets army band.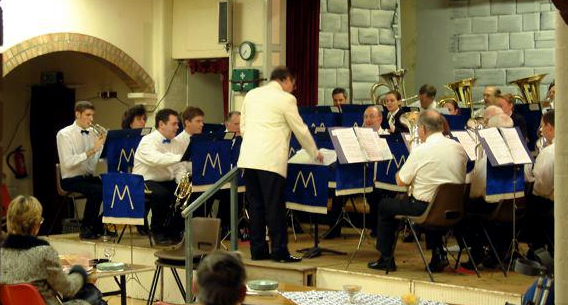 Miss Clare Hall, a music teacher at Mildenhall School, took over the baton in 2009 and under her able leadership, we restarted our training band with an aim to produce the brass players of the future and relaunched the band with a new image in 2012.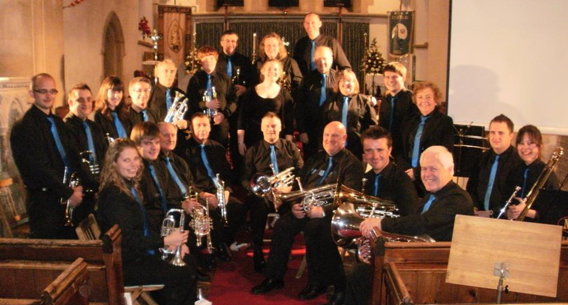 Mr Shaun Pope led the band from 2013 to 2016. Shaun grew up in Manea and began his playing career in the Band at its revival in the 1980s.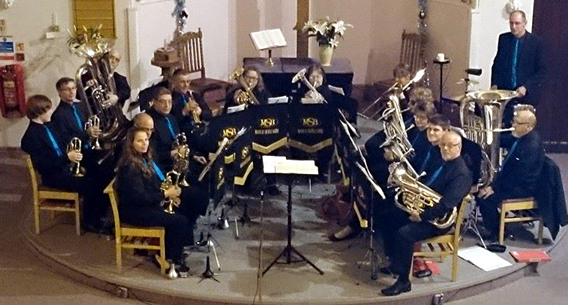 Mr James Stygall took over the baton from 2016. As well as conducting Manea Silver Band, James also plays for Waterbeach Brass, Corona Brass and trumpet in several orchestras.